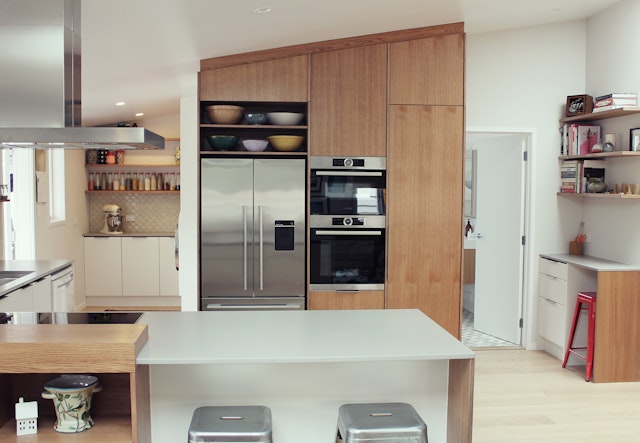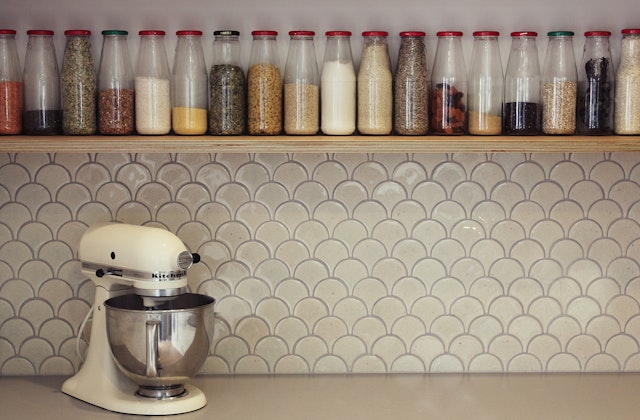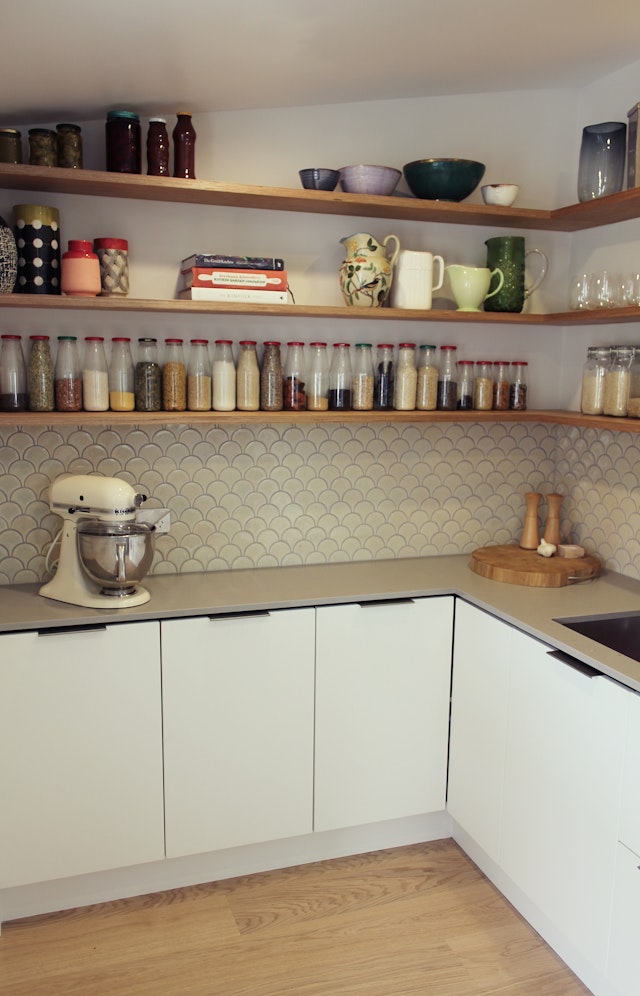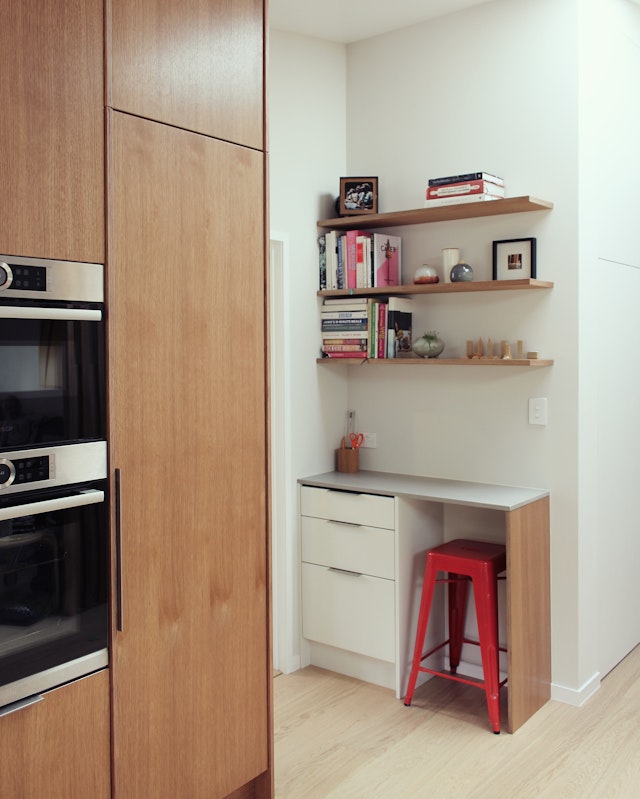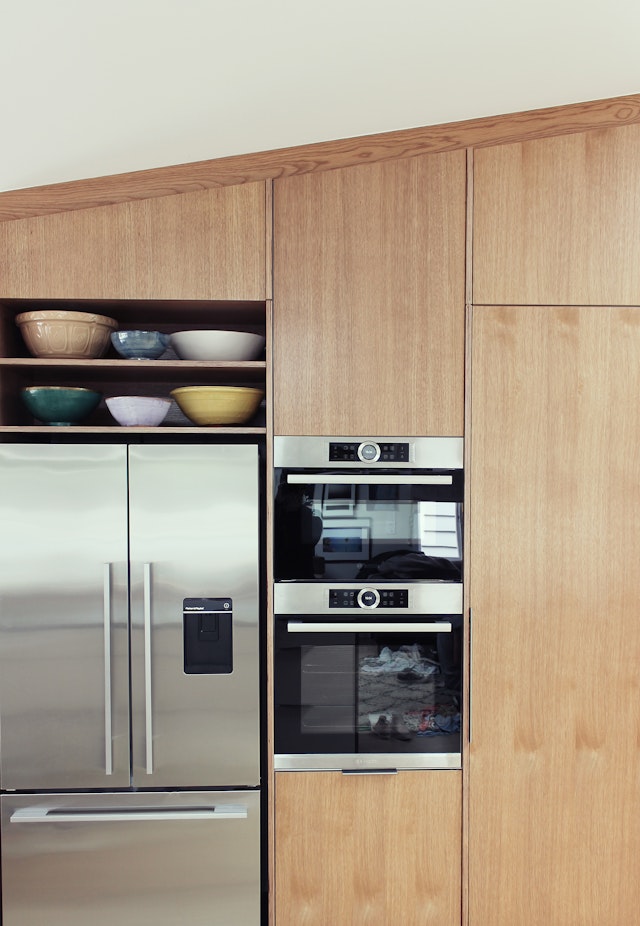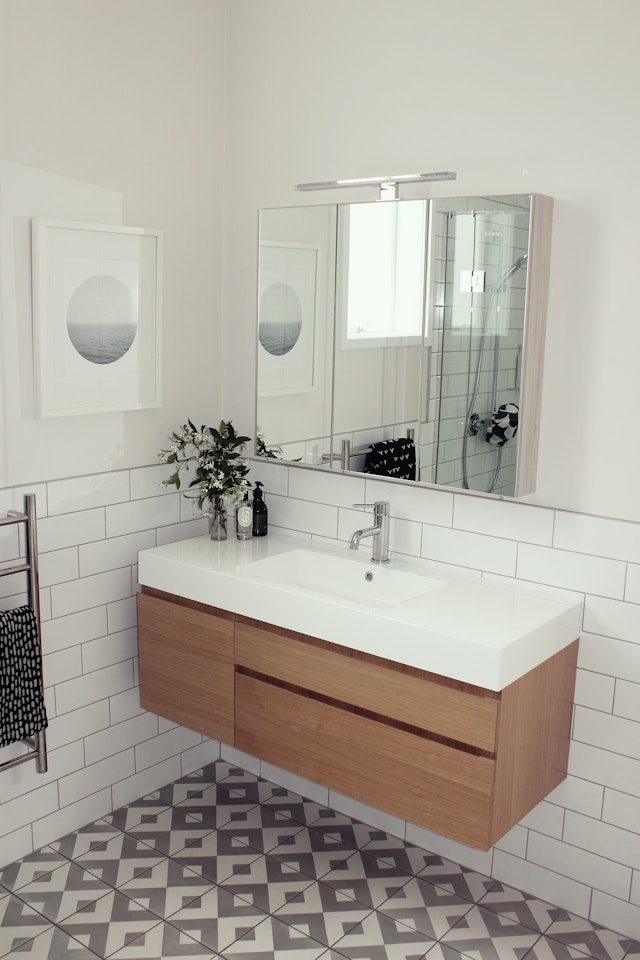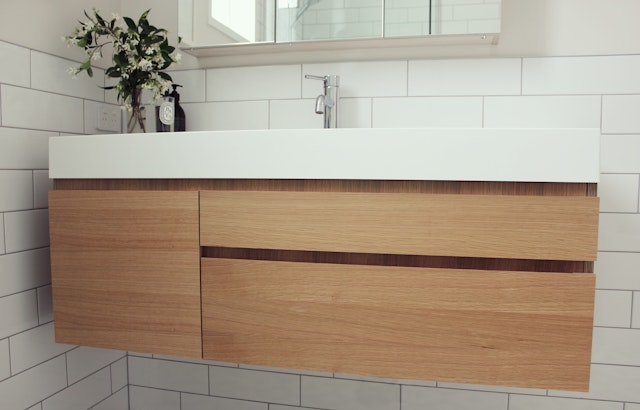 The brief was to renovate the lean-to on the back of a villa to make it more functional and open. The final design was inspired by contemporary New Zealand and Scandinavian architecture with significant use of natural materials and a soft colour pallet.
I started with the removal of a central dividing wall and the reorientation of the bathroom and ensuite to provide more space within the living and kitchen areas. There were also a small hallway and a non functioning chimney that were removed to gain even more floor space. The door between the kitchen and laundry was also removed to allow that space to function as a laundry/scullery combo which significantly increases the amount of useable bench space.
I replaced the existing timber cabinetry with a more minimal off white and concrete main bench area that was extended to provide more space. As a central feature of the kitchen I developed a floor to ceiling white oak unit houses the pantry, ovens and fridge. This unit follows the profile of the lean-to roof and ties into the oak floor boards.