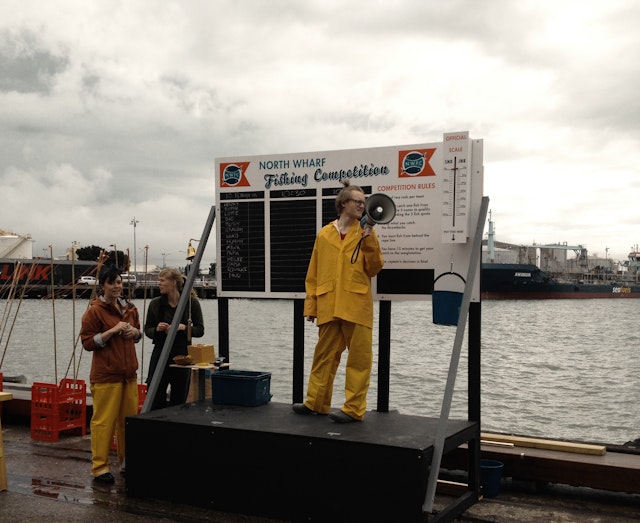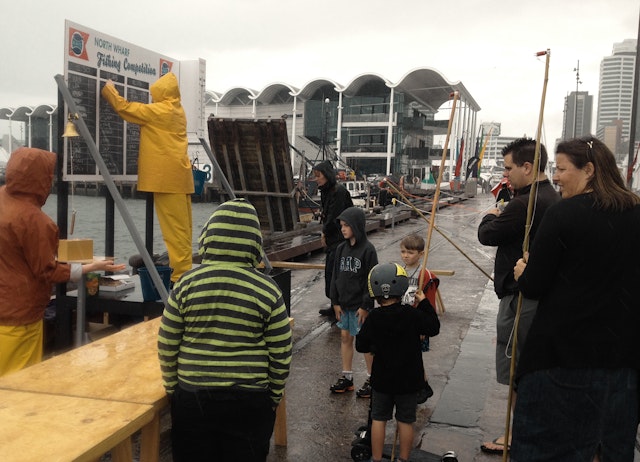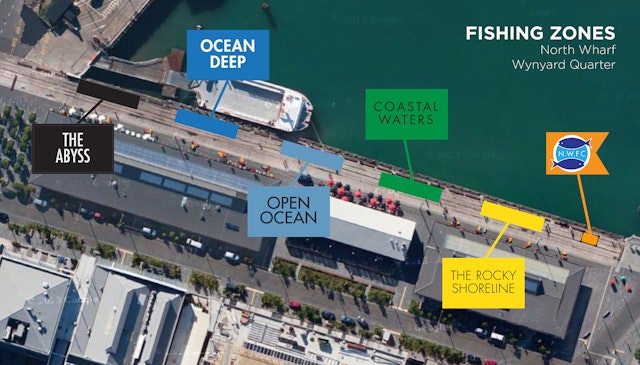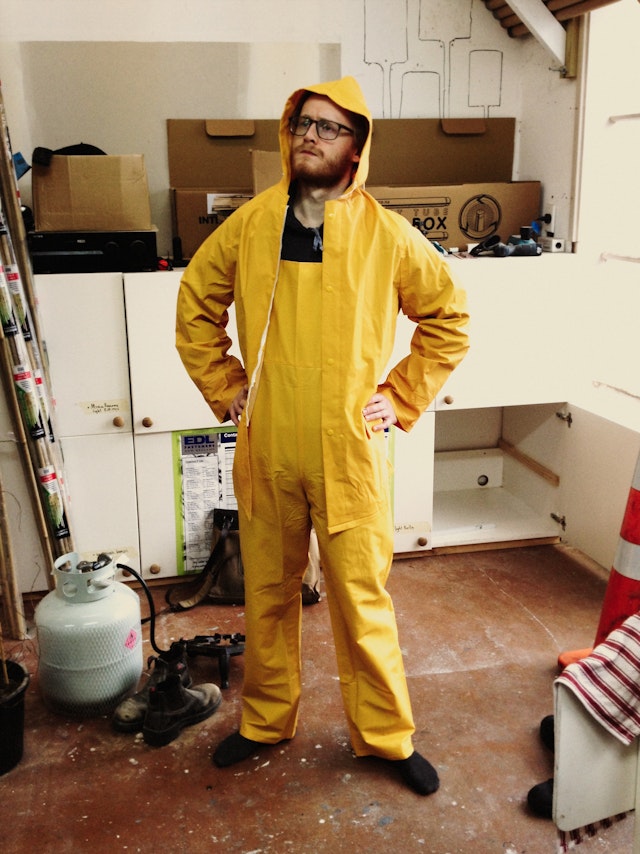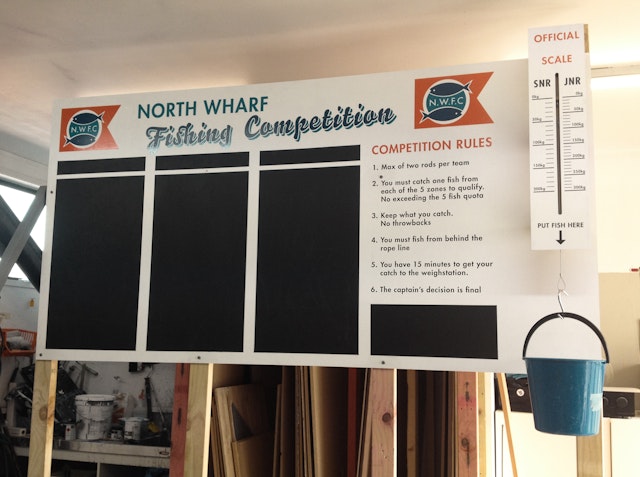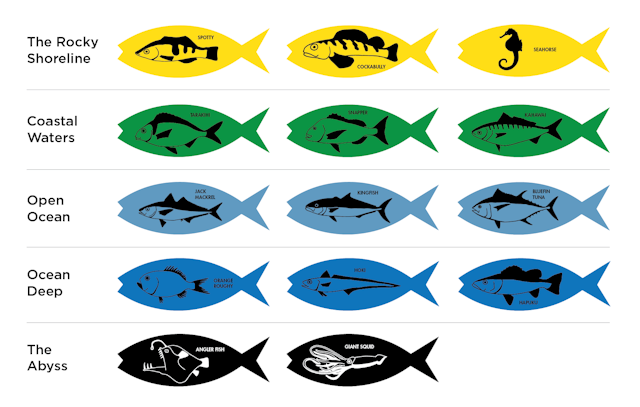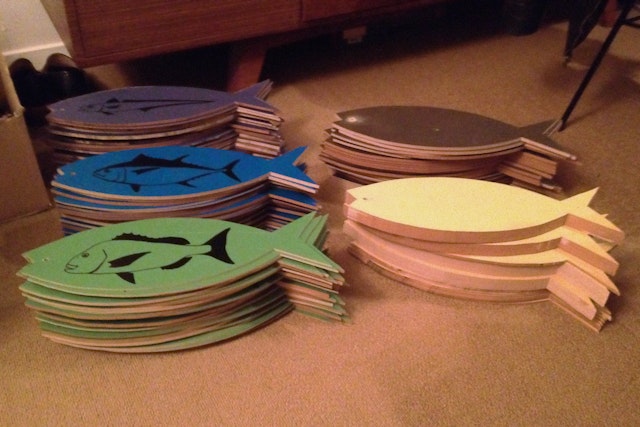 I was commissioned by Waterfront Auckland to create a large scale interactive intervention for the North Wharf area. The brief was to encourage families to come to the North Wharf restaurant area by creating an event that the public could engage with down the entire length of the wharf, giving all the restaurants equal exposure.
I created the North Wharf Fishing Competition which included 5 fishing zones and a weigh station. The competition was run in rounds of 20 people. Each person was given a bamboo fishing rod with a magnet on the end of the line. The objective was to catch one fish (fish shapes with metal washers attached) from each of the zones and bring them back to the weigh station to see who had the heaviest catch.
Despite the terrible weather the event proved to be a massive hit with a continuous stream of people lining up to take part over a five hour period.